Latest Blog & Videos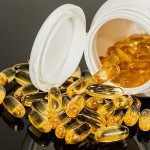 September 28, 2017
Comments (0)
If you're from an older generation, you probably have a few memories that kids today have little concept of. Life...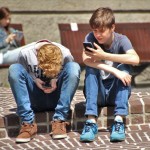 August 25, 2017
Comments (0)
If your family is anything like ours, your cell phone is a pretty essential part of daily living. From the...
Rice Family Chiropractic, professional and holistic chiropractic

Serving Langley, Cloverdale, Brookswood, Fort Langley, Walnut Grove and Aldergrove

Holistic Treatment
Our approach combines traditional chiropractic with emphasis on holistic wellness, including your spine, mental health and overall well being.

Vitamins
We go beyond treating the spine to helping find solutions for better overall health and more roads to wellness.

Flexible Hours
Many of our clients suffer from chronic pain. We make ourselves available whenever possible to help bring relief.

Qualified Practitioners
Whether your needs are chiropractic, massage or orthotic, you can rest assured that we have the training and credentials to deliver quality service.
Our Services
Langley, BC chiropractors Dr. James Rice and Dr. Erin Rice welcome you to Rice Family Chiropractic. Our community-focused chiropractic clinic is located in Langley and serves the surrounding area including Walnut Grove, Fort Langley, Surrey, Cloverdale and Aldergrove.

Many vitamins and supplements can support optimal health and vitality. We have carefully selected a variety of vitamins and supplements that are available for sale, value and quality being very important to us.

The pillow that we sleep on every night can have a major impact on our spinal health. We have selected a brand of pillows that can help improve your sleep and neck alignment. Chiroflow premium water based pillows are available for purchase at our office.

Pregnancy is a very special time in our lives. Growing a baby is a miracle and some major changes in our bodies are required to facilitate that growth. Pelvic and spinal changes during pregnancy make room for a baby to make it's way into the world.
Our Team
The 2 Key goals in my practice are to provide the best treatment possible, by continually expanding on my own professional knowledge and enhancing the skills and treatment options that I can offer my patients.

Dr. James graduated from Los Angeles College of Chiropractic in 2004. Immediately following graduation, Rice Family Chiropractic was opened.

Dr. Erin graduated from Los Angeles College of Chiropractic in 2005. After graduation, Erin and James opened Rice Family Chiropractic in Langley, BC where they have maintained a family wellness practice.

Diane, aka "Auntie Di" has been with Rice Family Chiropractic since 2006. Diane is our office manager but her job description doesn't stop at that. She serves as a big smile to greet patients, warm arms to hold babies and a listening ear to many stories.

Susan is our Chiropractic assistant who is detail oriented and gets the job done. Having a team that works well together is important to us at Rice Family Chiropractic. Susan is a joy to have on our team.